Keynote Speaker I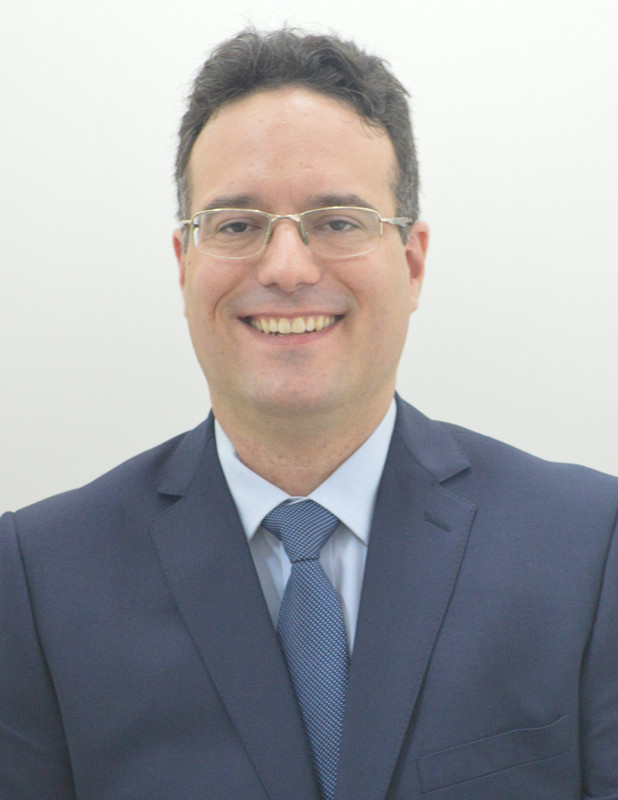 Prof. Patrick Letouze
Federal University of Tocantins, Brazil
Patrick Letouze is an Engineer of Control and Automation from the Universidade Federal de Santa Catarina, Brazil. He received his Master Science degree in Electrical Engineering in the field of Telecommunications applied to Signal Processing, and his Doctor of Science degree in Telecomunications applied to Health Informatics, both at the University of Brasilia, Brazil.
In the years of 2002 and 2003, he worked as an analyst of Science and Technology at the Ministry of Science and Technology, Brazil. From 2004 to 2008 worked in his own company as a consultant of Research and Development for companies beneficiaries of the Informatics Law of Brazil.
Currently, he is a professor of the Department of Computer Science at the Universidade Federal do Tocantins - Brazil, since 2008. He is the founding director of the Nucleus of Software Development of the University in 2008 and he still holds this position. Additionally, since 2012, he is the founding vice-director of the Graduate Program of Computational Modeling of Systems. From 11/2012 to 05/2014, he was the director of research of the University and he left the position to be the founding director of the Graduate Program of Health and Science Education since 2015, and to be the elected president of the Human Research Ethics Committee of the University.
Keynote Speaker II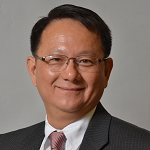 Prof. Kuan-Chou Chen
Purdue University Calumet, USA
Kuan-Chou Chen is the Thomas M. McDermott Sr. Endowed Chair, Professor in Economic Development, Professor of Management Information Systems, and Department Head of the Department of Information Systems, Finance, and Business Analytics, as well as Interim Department Head of Department of Graduate Studies in Education (2013-2014) at Purdue University Calumet. He received his Ph.D. from Michigan State University and his MBA from National Cheng-Kung University in Taiwan. He specialized in computer programming, system simulation, project management, decision support systems, data mining, system analysis and design, e-business strategy and application, supply chain management, network design and security, knowledge management, and information economy. Professor Chen has more than 90 scholarly publications, most in peer-reviewed journals. He is an active participant in several professional journals and serves on three paper reviewer boards. Currently he is an Editor-in-Chief of International Journal of e-Education, e-Business, e-Management and e-Learning. His productivity and scholarship have been recognized by his colleagues, being nominated three years in a row for an "Outstanding Scholar Award." He also the recipient of Teacher of the Year Award (Purdue University Calumet, 2005).
Keynote Speaker III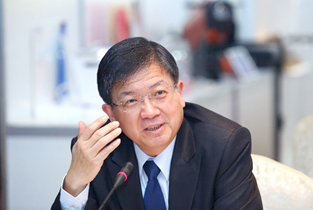 Prof. Lichung Jen
National Taiwan University, Taiwan
Professor Lichung Jen, a citizen of Taipei, Taiwan, currently serves as the Director of Global Branding and Marketing Research Center and also a Marketing Professor in the Department of International Business at National Taiwan University. He is also Chief Secretary of Taiwan Institute of Marketing Science (TIMS), Chairmen of Chinese Applied statistics Association (CASA), Chairmen of Chinese Applied statistics Association (CASA), Chairman of Taiwan Institute of International Business Studies (TIIBS), and also the Head of Editor of Taiwan Journal of Marketing Science (TJMS).
Professor Jen has been involved in research projects and lectures for more than 30 well-known enterprises including Chunghwa Telecom in Taiwan, IBM, Cathay Bank, Ford Motor, China Petroleum, Panasonic and many more.
In the western countries, a lot of well-known journals have published his researches and thesis, such as Journal of Marketing Research, Journal of American Statistics Association, Journal of Business & Economic Statistics, Marketing Letters, and Industrial Marketing Management, allowing him to be nominated as an awardee of the Best Thesis Award by Journal of American Statistics Association in 1999. He has also gotten grants from Taiwan National Science and Technology Council and published 7 books. Over the years, he advised more than 200 MBA theses and 10 Ph.D. dissertations.
Keynote Speaker IV


Budsaba Kanoksilapatham
Silpakorn University, Thailand
Budsaba Kanoksilapatham is currently a professor with the English Department, Faculty of Arts, Silpakorn University. She completed the bachelor's degree in English (Hons.) at the Faculty of Arts, Chulalongkorn University. She received the master's degree in linguistics and EFL from Southern Illinois University at Carbondale and the Ph.D. degree in linguistics with a concentration in applied linguistics from Georgetown University, USA. Her research interests include discourse analysis, sociolinguistics, phonetics, and language teaching. Her most recent books are Pronunciation in Action and English Sociolinguistics at Work. Her research articles were published in international journals including English for Specific Purposes and The IEEE Transactions on Professional Communication.